Entertainment
Trending
Top 10 Best Football Players of All Time – G.O.A.T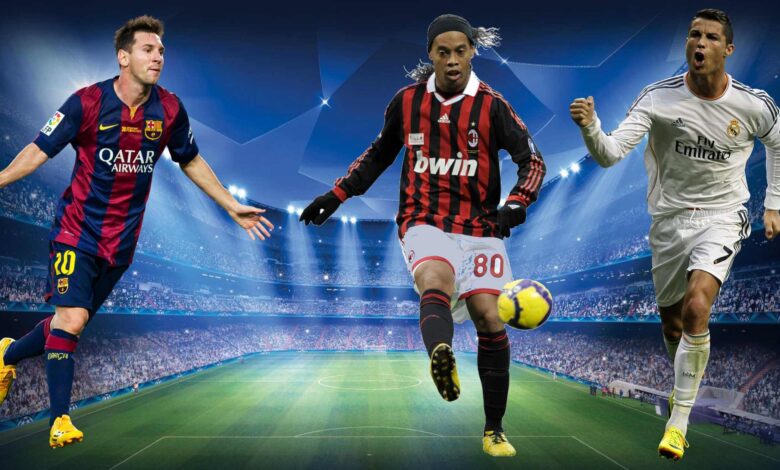 Football is one of the most played and popular sports in the world. Football has got some special tournaments to play. Fifa World Cup is the most popular and celebrated in the football world. People just don't watch or enjoy this event; we celebrate it.
 U.C.L. (UEFA Champions League) is a similar event to the world cup, which is celebrated and watched worldwide. These tournaments all over the world have gifted some of this game's greats to the football world. They have amazed the world with their exceptional talent and skills and have changed the way how the game is played.
We have collected stats and figures of some players to rank the top 10 best football players of all time. So let's go ahead and find out who is on the Top 10 Best Football Players of the all-time list.
Best Football Players of all time
10. Ronaldinho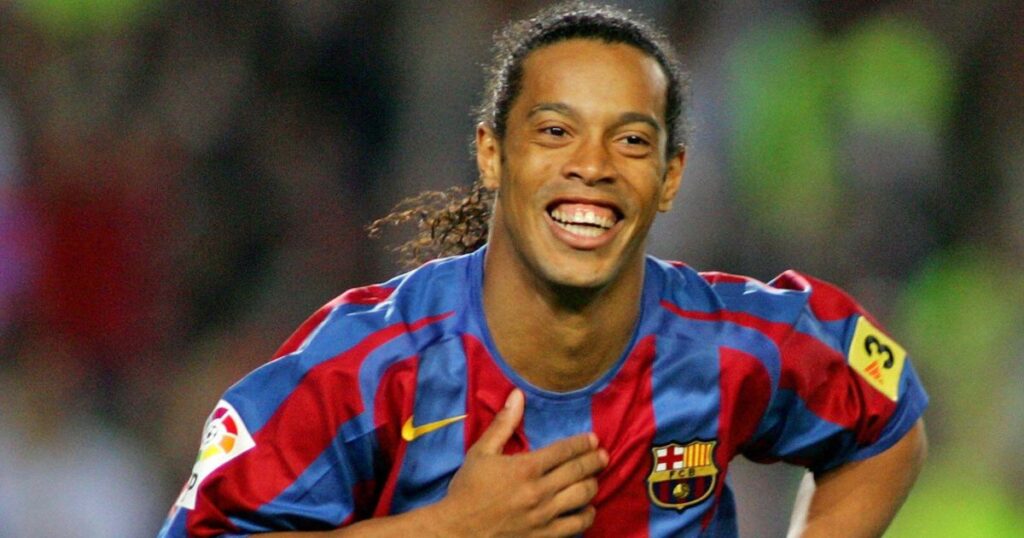 Ronaldinho is a Brazilian magician in the world of football. He is known for his magical skills on the ball, sending defenders on a roller coaster ride. He has won the FIFA player of the year award twice. He has won almost everything a player would imagine. The world cup, U.C.L., Copa America Cup, Confederation Cup, Copa Libertadores and the most prestigious individual award in the world football, the Ballon d'Or or golden ball by France football are some of the examples. No other player in the history of football has won all these six awards.
He could have had a much better career, but his lack of discipline and his habit of drinking and partying ruined it all. Still, people love the Brazilian for his skills, dance moves, and bright smile. He played as an attacking midfielder and a left-winger in his footballing career.
9. Franz Beckenbauer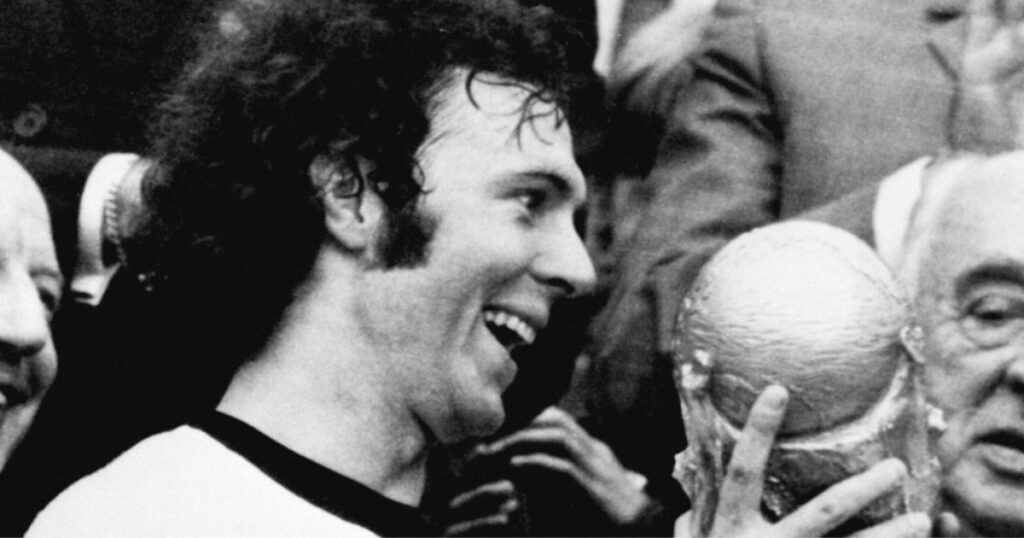 Franz Beckenbauer is a German footballer who played as a defender in his football career. He led West Germany to the 1972 euros cup and the 1979 world cup. He also won three euro cups, four Bundesliga titles with Bayern Munich, and three soccer bowls with New York cosmos in his club career.
He is also considered one of the greatest defenders in football history. He sacrificed his collar bone and shoulder for his team in the world cup. This justifies why he is one of the best defenders of all time.
8. Ronaldo nazario (The original R9)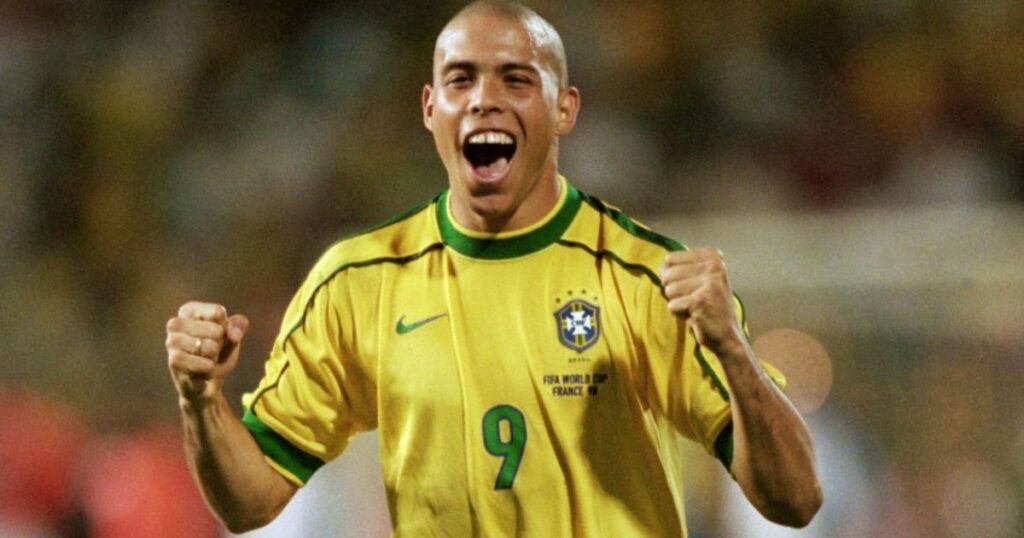 Ronaldo Nazario, nicknamed the phenomenon, has won the Ballon d'Or twice. The Brazilian is the youngest player to win FIFA the best player award at just 20 years old. He won a total of three of the same award in his career.
He used to dribble around and score goals, past defenders like it was nothing. Most of the goals were missiles launched into the goal post. He used to do it daily until his injuries came on the way. He has had two serious knee injuries in his career. If not for injuries, he would have had a much better career than he had. Ronaldo also went on to win the 2002 and 1994 FIFA world cup.
7. Alfredo Di Stefano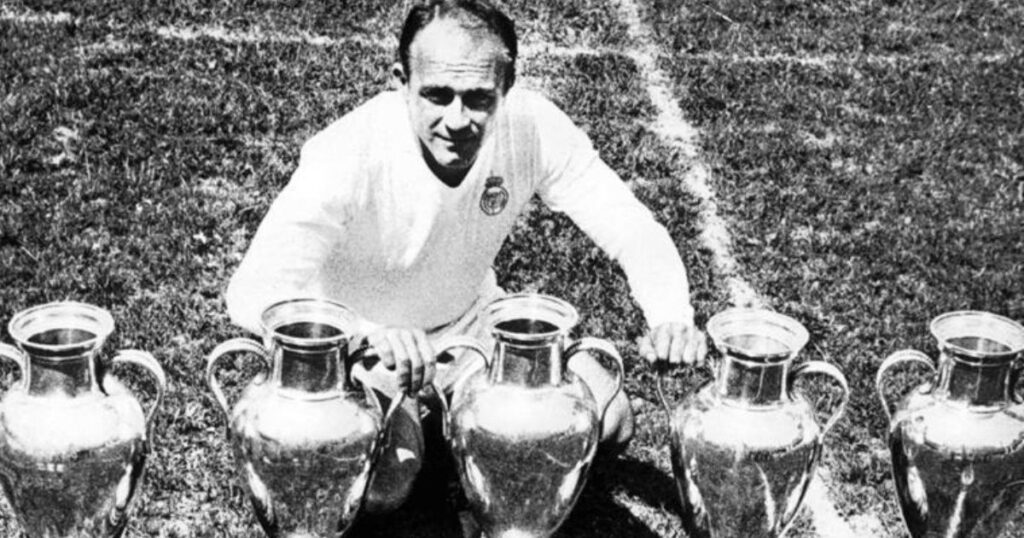 Alfredo di Stefano is a versatile Argentinian player of his time. He has played in every possible position of the game except a goalkeeper.
He has won five consecutive U.C.L. titles with Real Madrid, often considered the most fantastic and richest football club in history. He has scored at least one goal in the European cup finals he has played in. His career at real Madrid was full of success as he collected 18 trophies in 11 seasons with 308 goals. He is Real Madrid's third-highest goal scorer.
6. Zinedine Zidane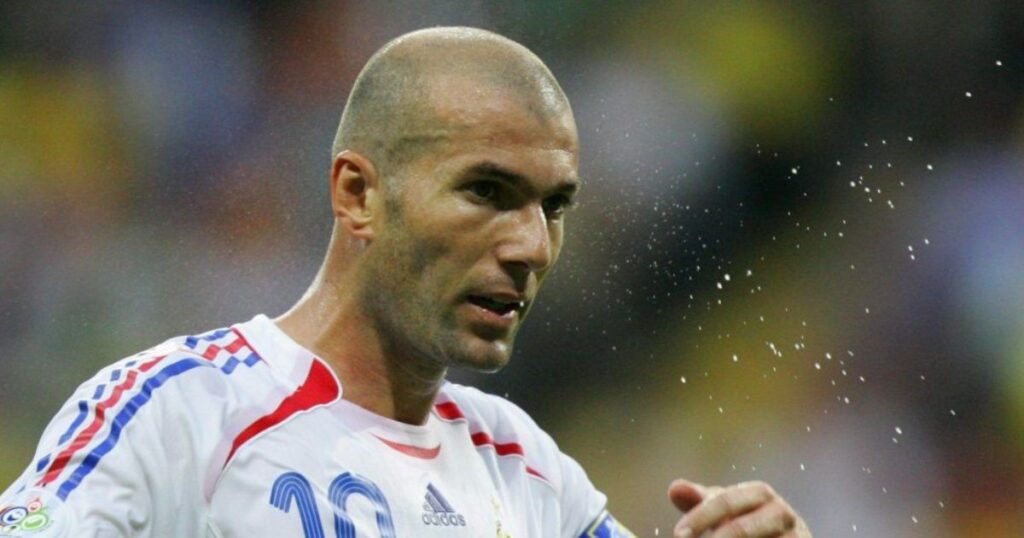 Zinedine Zidane, nicknamed Zizou, is a French footballer who played as an attacking midfielder. He was also part of the galacticos, considered one of the best teams in Real Madrid's history. He has won the 1998 ballon d'Or and the FIFA best player award in the same year, including 2002 and 2003.
He had also led his national team to the 1998 FIFA world cup and the 2000 Euro cup and won both titles. He somehow led his national team to its second world cup title in 2006, but his famous head-butt in the final shattered the dream of all the French people.
5. Frenc Puskas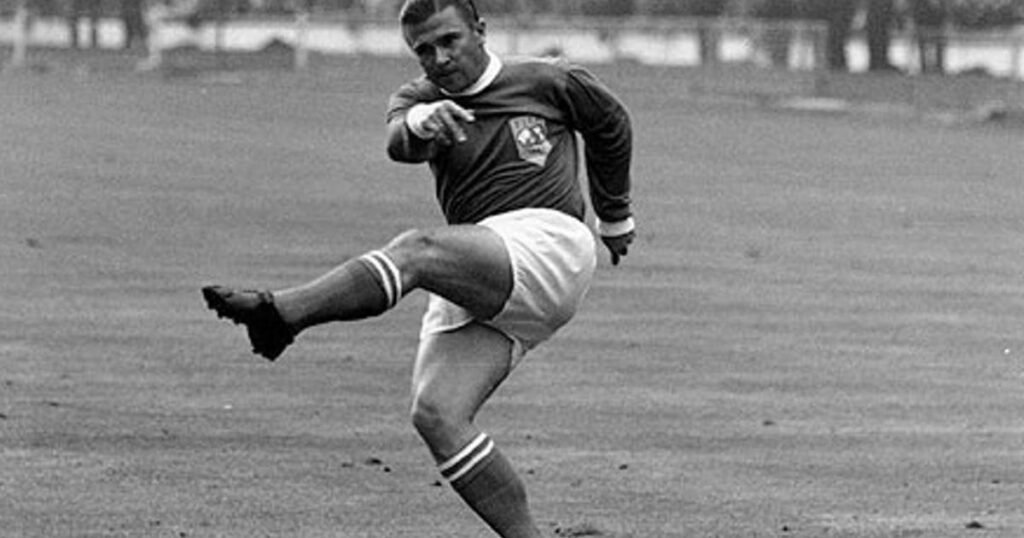 Frenc Puskas, a Hungarian football player, is considered one of the greatest strikers in football history. He scored 806 goals in 793 games, with 84 goals in his 85 international matches. He was an Olympic champion in 1952 and led his national team to the 1954 world cup final.
The famous Puskas award is also named after him. The award is given to the player who has scored the most beautiful goal in a calendar year. The nominees are chosen from all over the world.
4. Johan Cruyff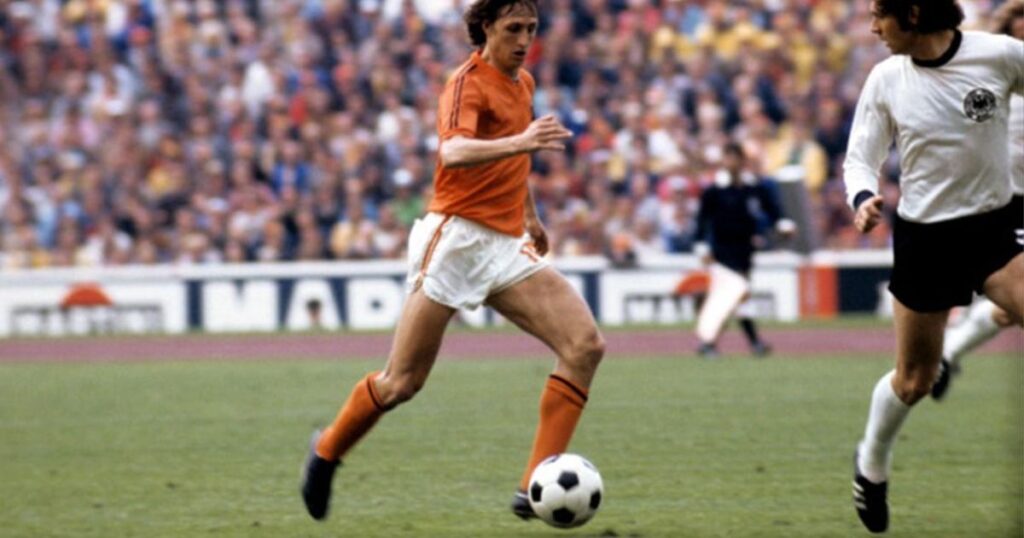 Johan Cruyff is considered a legend of Nederland, Ajax and Barcelona. He became a true star when he led his national team to the 1974 world cup and won it. He introduced the famous Cruyff turn in football and won three consecutive European Cups with Ajax. Cruyff joined Ajax as a baseball player at age 10 and didn't play football until 15.
The man later joined Barcelona and reshaped the club. Barcelona went on to win its first league title in 14 years under Cruyff. Later as a coach, he introduced a new playing style the controlled chaos. This philosophy later made Barcelona one of the greatest clubs in football history.
3. Diego Maradona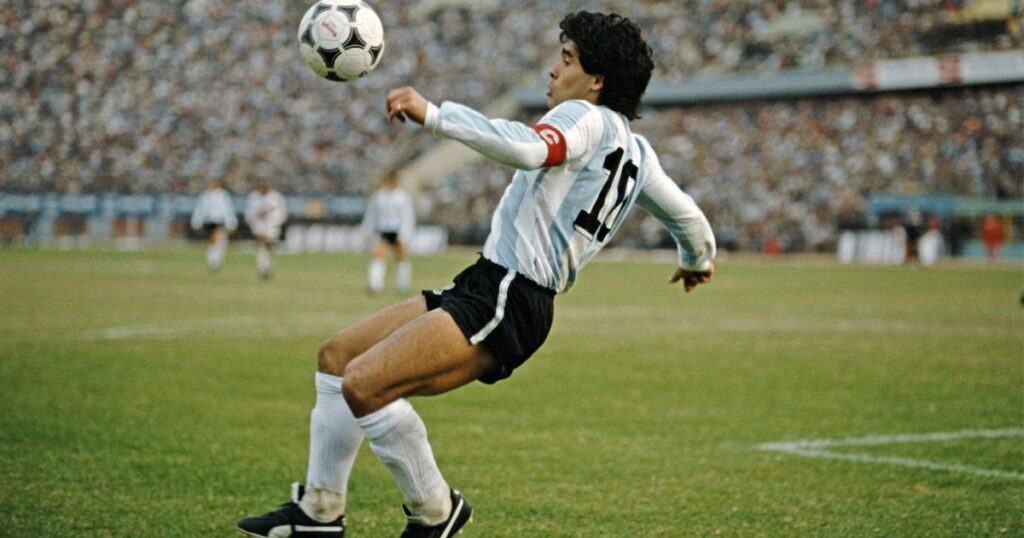 Maradona is an Argentinian legend. He led Argentina to their only two world cups in 1976 and 1986. He is remembered chiefly for his hand of god play in the 1986 world cup final, the goal he scored by his hand when the ball was in the air. The goal decided the winner of the 1986 world cup.
He is the best dribbler in football history and played as an attacking midfielder.
2. Pele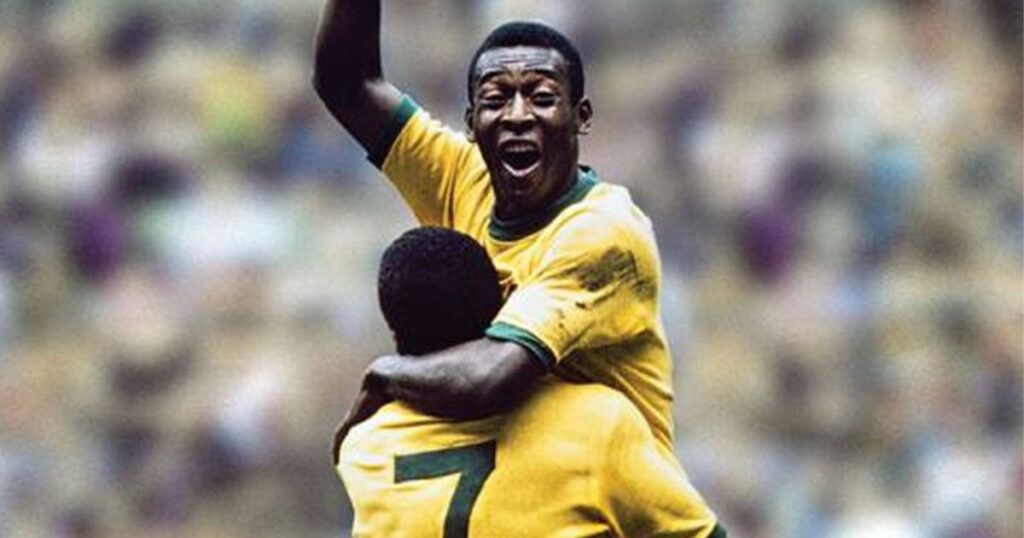 Pele has won three FIFA world cups and is the only player to do so. He played as a striker for Brazil since the age of 17 and for Santos FC and the New York cosmos. He has scored a total of 757 official career goals. Pele was a bullet striker of his time. He was so good that his shot killed his own brother.
He is the youngest player to score in the world cup history. People already know much about him and are crazy about him. He is considered the god of football or the greatest player ever in football history. But he is slightly behind our number one.
1. Lionel Messi and Cristiano Ronaldo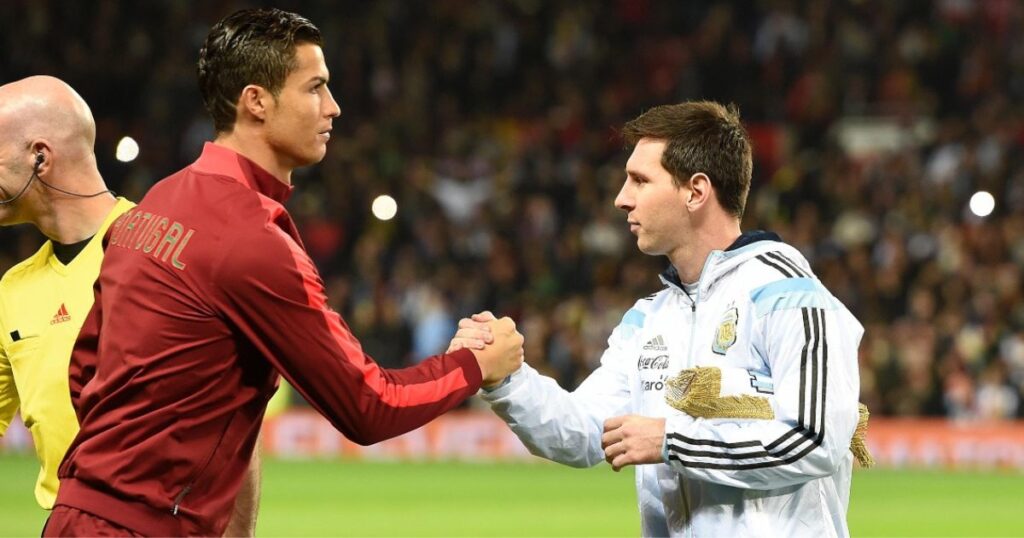 There has always been this ultimate G.O.A.T. debate for more than a decade. But we can have this debate all our life and still would not come to any conclusion. Many would argue that Pele is the ultimate G.O.A.T., but is he? Both Messi and Ronaldo have won 12 ballon d'Ors (Messi-7 &Ronaldo-5) and 10 European golden boots (messi-6& Ronaldo-4). Probably, many would also agree that they are the best football players in the world.
Past, present, or future players could only imagine coming close to these stats. The players are competing and performing great at the highest level in the most intense physical and advanced era of football, unlike people. We could write a whole book on their greatness and achievements. They have won everything a player could only imagine of except a world cup. No wonder, they are also the highest-paid football players of all time.
So, here is our list of the top 10 best football players of all time and all are my all-time favourites. If your favourite ones are missed here, let us know in the comments below. And sorry, if you were guessing Ronaldo or Messi to be number one, I think both deserve the number one position based on their performance.